A year goes round, a year goes down. We are back once again with another morbid post hopefully flecked with fond remembrances for the people who have shaped the video game industry. Time marches on and work continues to capture the stories of those who shaped this wonderful hobby that we indulge in. To those we miss, to those we have still yet to find, and to those we have spoken with, we salute you all.
Two divergences before we begin. First of all, I would like to direct people to a far more comprehensive list which is maintained by the wonderful Don Daglow (still alive) on his website. Mr. Daglow's efforts have helped create a useful resource as well as page of reflection on those in the video game industry who have passed away. Secondly, we will have to do some catch up from last year. Two high profile deaths slipped under our noses which deserve commemoration.
Ray Kassar, Atari's Powerful Leader
Ray Kassar has been positioned as one of the greatest villains in the history of video games, taking Atari from a fun and innovative company into nearly destroying Warner Communications in one foul swoop. Whether or not this is true, it's hard to deny what his influence brought to the company in terms of growth. Without the influence of somebody like Kassar, Atari's shadow would not still be with us today. Many originators of entertainment fields give even hardcore fans a difficult time identifying them, but the Atari brand lives because it was given a chance to shine under Kassar.
Famously, Kassar came from a different corporate culture than Atari. He was of Syrian descent and spoke Arabic as a second language. Most of his career was spent with the textile company Burlington Industries as an executive vice president of their home furnishings division. After losing the political race to the top of the company, he started his own business, and was persuaded with Warner's heavy influence to be a business consultant for the flagging Atari.
Initially, Kassar believed, he was set to liquidate the company. Whether that's true or not, he saw value in Atari. When he was pushed to the top, he focused them corporately. They had vision, but no direction. By focusing their efforts into making the Atari VCS the pillar of their company, they established a base from which all departments benefitted. At the same time, he also realized that the arcade division was not to be messed with, so he left it to it's own devices.
Kassar's tenure at Atari was somewhat rehabilitated by the dispelling of myths such as selling huge stock before the collapse of the company, but the louder words that have come down were from those who worked with him. Most Atari engineers thought he was completely out of touch, notably the founders of Activision. However, others have spoken up for him. The head of console software Steve Wright remembers having a great relationship with Kassar. Joe Decuir very much respected him despite his lack of knowledge about technology. He was a divisive character, and in some ways that simply appeared to be his management style.
Hindsight is 20:20, so it's very fair to blame Kassar for not putting forward the best impression for Atari. He wasn't a figurehead like Nolan Bushnell had been (finding photos of him from Atari is a challenge) and he fostered a competitive relationship within the company where people felt they had to beat each other down to come out on top. This turmoil was only one aspect of the spectacular collapse, but never could Kassar be called blameless even if he isn't the Devil.
Raymond E Kassar passed away on December 10, 2017 at the age of 89 from complications of Lewy Body Dementia.
Alan McNeil, Creator of Berzerk
The name Alan McNeil may not be as popularly recognized as Eugene Jarvis or Ed Logg, but he held an incredible sway of influence from his popular creation: Berzerk. In this game, McNeil codified the run and gun shooter with an emphasis on snap decision-making and a constantly evolving challenge. It was a landmark game design which itself spurred innovations, such as the twin-stick format in Robotron 2084 coming from an improvement on Berzerk and the game Castle Wolfenstein.
While Berzerk may have been McNeil's first lead role, Stern Electronics was not his first pass in the games industry. In fact he had been an engineer at Dave Nutting Associates, helping to engineer the technology for sequels like Sea Wolf II and Boot Hill, and before that had run an early computer store. When asking Dave Nutting if he create original games, he was told he needed more experience. In his own self-admitted arrogance, he left the company for Stern Electronics.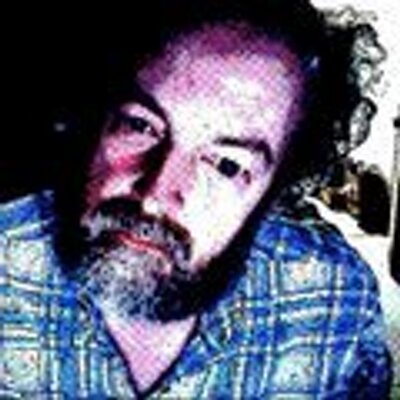 McNeil built Stern's video game development from scratch and refined several complex thoughts to create Berzerk. He wanted to make computers more approachable, so he implemented the voice chip. He wanted to show that AI could be conquered, so he made their actions deliberately simple. He observed feedback from the game and implemented it as to create a quintessential arcade classic.
While he was elevated to lead software development at Stern, McNeil never felt he was formally compensated for his work. He would do a few more games for them before having stints as a game creator at Epyx and Macromind, the latter of which he helped create the port of Maze Wars for the Macintosh. His wonderful eccentric personality manifested on his public website, where he would discuss Berzerk and other engineering related projects.
Alan Rideout McNeil passed away on December 29, 2017 of a heart attack at the age of 69.
Ted Dabney, Co-Founder of Atari
The historical debate over Ted Dabney I feel has largely obscured who he really was and what he really did. In brief, because Ted Dabney left Atari so quickly, there has been a desire to wring every last bit of his perspective out specifically against Nolan Bushnell's. On a historical level it is definitely important to bring voices to light, but framing the early story of Atari as Bushnell versus Dabney belittles what they – together – accomplished.
Dabney always found himself as someone willing to get swept up in projects rather than leading them. He skipped through various engineering opportunities before landing at Ampex, befriending Nolan, and creating the basic technology for video games which would be copied the world over. His exit from engineering as a whole (to run a deli, as it turned out) was as sudden and unexpected as anything in his life up to that point.
The main question to be asked for those looking for reverence in Dabney is how much he was a genius and whether his shoes could have been filled by another. Alex Smith covered this in a podcast episode on the origins of Atari, noting that even amongst those who knew him Dabney never really stood out as a person. That doesn't mean he wasn't a great mind and a great friend – he remained close to Alcorn and Bushnell for decades – but his place in history is something which needs to be examined more critically to reach that conclusion.
This is not to say that, inability or not, what happened to Dabney was fair. Especially in the last two years of his life, he suffered tremendously in first losing his health and then a diagnosis of cancer. He relished the opportunity to tell his story, conducting his last interview with the Smithsonian a few months before he passed (which Alex Smith helped arrange). He will be remembered as a fond and amiable man, pushed to the side and thrown back into the spotlight, living on as a symbol of the potential at the beginning of the video game industry.
Samuel Fredrick Dabney Jr passed away at the age of 81 from complications of esophageal cancer on May 26, 2018.
Bill Olliges, Video Gaming's First Great Inventor
It's fair to say that Ralph Baer, in his prolific patenting, was the first real inventor of video games. However, Baer's work was often esoteric and lacked applications beyond his specific clientelle (even if the patent office tended to be pretty broad with his reach). There was an inventor though who equaled his forward-thinking vision and went into some pretty interesting areas, Bill Olliges.
Olliges started in the coin-op industry at Seeburg Corporation as an engineer after a stint at Motorola doing radar. Through the many years that he worked there, he was getting involved with all sorts of new, sprawling technology, including the early form of the laserdisc, which the jukebox company was looking into. Inspired, Olliges created and patented a remote music broadcasting system wherein locations could choose which music they wanted from a central station for their jukeboxes. However, he never received funding for this, and quickly became disenfranchised with the lumbering staleness of such a big company.
Together with fellow engineer Edward Polanek, Olliges set off to create a coin-op contract development firm named Universal Research Laboratories (URL). Their main business was in creating sound boards for electro-mechanical arcade machines, but their solid-state expertise placed them well when the video game business came along. They did the circuit board for the wildly successful game Paddle Battle, then repurposed those boards to create Video Action, the first home video game in the United States following the Magnavox Odyssey.
Olliges was a busy man in the 1970s. Two inventions of his include a video-scanning analog-to-digital converter for games and a patent on the video slot machine for Bally. He started a manufacturing arm of URL called Electra Games which produced one of the first true color games, Pace Car Pro. URL ultimately went bankrupt, being small as it was, and sold to Stern Electronics, but Olliges moved on to Taito America. Ed Miller, president of the company, decided to take up the task of restarting Allied Leisure (the company URL had helped make popular) and brought Olliges with him as an executive at the rebooted Centuri.
Olliges left Centuri as they moved away from games, starting two subsequent development firms in Techstar and Proton Engineering (still existing today), which produced the only externally designed Game & Watch game for Nintendo. Olliges was an engineer to the end of his life, always a great thinker and highly proud of his accomplishments. He was the first person to really make a career out of inventing video game technology specifically. While none of his stints as an executive were particularly long, he did carve out a toehold for himself which really stands out in the annals of this history. Early in 2018 he recollected on some of his early career with me, which I was very grateful for.
William E Olliges passed away on February 28, 2018 from complications of a quadruple bypass surgery.
Keith Egging, Taito's Eccentric Madman
It's rare to find an individual who is both humble and eccentric, but that's exactly how I would describe Keith Egging. The man was one of the first 'idea guys' in the industry, guiding creative development for Taito America in it's heyday in the early 1980s. He was never one to take credit for the great work being done there, but his influence – if nothing else – made the coin-op industry a more lively place.
Egging repaired jukeboxes in his early days of the coin industry, but he was actually going to school to be a medical professional. He happened to meet at the
MOA show the great engineer Dave Nutting, who convinced him to come to Milwaukee Coin Industries to work on their games like Airball. Even after Nutting had left, he continued to produce electro-mechanical games for them, refining his craft and coming to understand what players enjoyed.
Being late to the video game bandwagon didn't slow his step at all, as when he was provided an opportunity to get in, things were just about to change. A former marketer at MCI named JoAn Mason had joined Bally, and she suggested that Keith talk to one of their partners, Taito America. This was just about when they had received their new game from Japan: Space Invaders. Keith claims that he arranged a secret test of the game to prove it's viability, and that convinced Taito America that they should go big. catapulted by that game's success, development for North America was arranged with Egging at the head of concepting.
Taito America's original products were interesting such as Black Widow, Space Dungeon, and Zoo Keeper, but the non-video game that Egging himself designed would be the real hit: Ice Cold Beer. This fun electro-mechanical game can still be seen today in many arcade locations and is testament to his inventiveness. Egging was also quite a personality, coming up with random game ideas for the press and keeping a skull of 'some guy' on his desk that he would fill with Hershey Kisses. He would remain at Taito up until the 1990s, working on some of their robotics projects, until he went off to form a contracting company called Muggins International.
Unfortunately, Keith knew that his end was coming once he was diagnosed with ALS. With this timebomb ticking, he decided to write a Final Email which was sent out upon his death. It's worth the read to understand the comedic mentality of somebody like Egging, which was very evident when I spoke to him in 2017. He loved life and loved creating new and interesting experiences for people.
Keith J Egging passed away from complications of ALS on May 4, 2018.
Jay Moon, There to Start it All
There are entrepreneurial types in the industry, but few who cross over several different types of roles in the wider games industry. Jay Moon, however, was a real maverick in how he tried to enter the industry. His first shot at getting into games was creating a contract QA test firm which would test games for publishers to the approval of console manufacturers (Nintendo specifically). The idea never got off the ground, but shooting in this direction gave him a valuable understanding of games which was different than an aspiring programmer.
Then with his connections, Moon was provided with the opportunity to be on the ground floor of both GamePro and Electronic Gaming Monthly as a contributing editor. Working in the press got him close with publishers, of course, and Moon was able to one of the very few to successfully levy a press job into a developer job. The American arm of Sunsoft particularly needed somebody to enhance their Western appeal, so he would join their licensing and marketing people to be the first real 'game guy' at the company.
Moon both worked with Japan to align their product with Western sensibilities as well as headed up some attempts at American game development. He had a hand in games like Batman and Journey to Silius, considered some of the finest work by the publisher in it's day. Eventually Sunsoft felt it didn't have enough power to hold up in the US, so it left it's American game staff to find new opportunities. Moon hooked up with Jeff Spangenberg to get on the ground floor of Iguana Entertainment (which continued to work with Sunsoft).
Iguana became a very successful developer, especially after getting acquired by Acclaim in 1995. Moon was a high-powered assistant on games like Turok: Dinosaur Hunter and South Park on the N64. He was an agreeable project director, able to corral the different disciplines of game development into a central focus. His personality was focused on bringing people together in their work rather than demanding a particular vision. He continued to work in the games industry in a periphery way right up until his death.
Jay Moon died in April 2018.